You are ensured of high quality and great flexibility with a Lind Jensen Ejector Aerator
Lind Jensen Ejector Aerators are supplied with:
We can offer you a unique construction with a Lind Jensen Ejector Aerator. The special construction means that it can be placed directly on the bottom of your tank and ensure the most optimal aeration and cleanliness of the tank.Lind Jensen Ejector Aerators are equipped with a fixed slide bracket for use on a standard mast.
The pumps are equipped with temperature and leakage control as standard.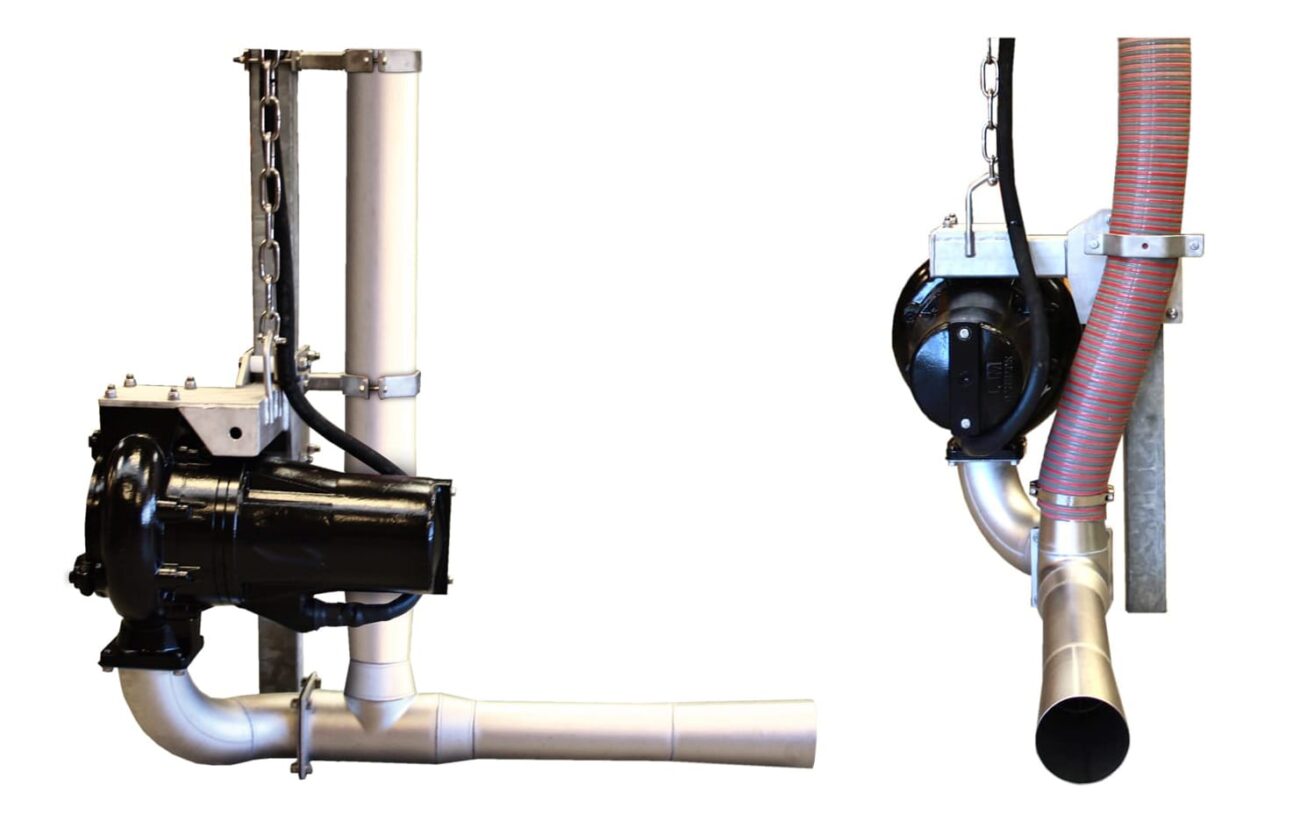 Lind Jensen Ejector Aerator's 6″ ejector nozzle ensures a powerful airflow.
Various motor sizes to suit your needs
Lind Jensen Ejector Aerators come with motor performances from 5.5 kW to 18.5 kW. This ensures you get the right solution for your needs.
Get a call from one of our experts
LJM takes great pride in being a flexible supplier, delivering the right products, at the right price and with a short delivery time. Therefore, fast and efficient service – before, during and after delivery – is crucial for LJM. Many years of working closely with our customers confirms that these business principles are greatly appreciated by those who purchase our products.