Our manure scrapers & dragline shovels
Scrapers for all types of floors
LJM – Lind Jensen Agri supplies scrapers for all types of floors.
Slatted floors, concrete floors, floors with rubber coating and precast floors with drains and channels – LJM has scrapers for all floor types in all widths. LJM – Lind Jensen has scrapers (combi-scrapers) that can be folded together for the passage of tractor / cleaning machines etc.
All scrapers are high quality and galvanized, with easily replaceable wear parts.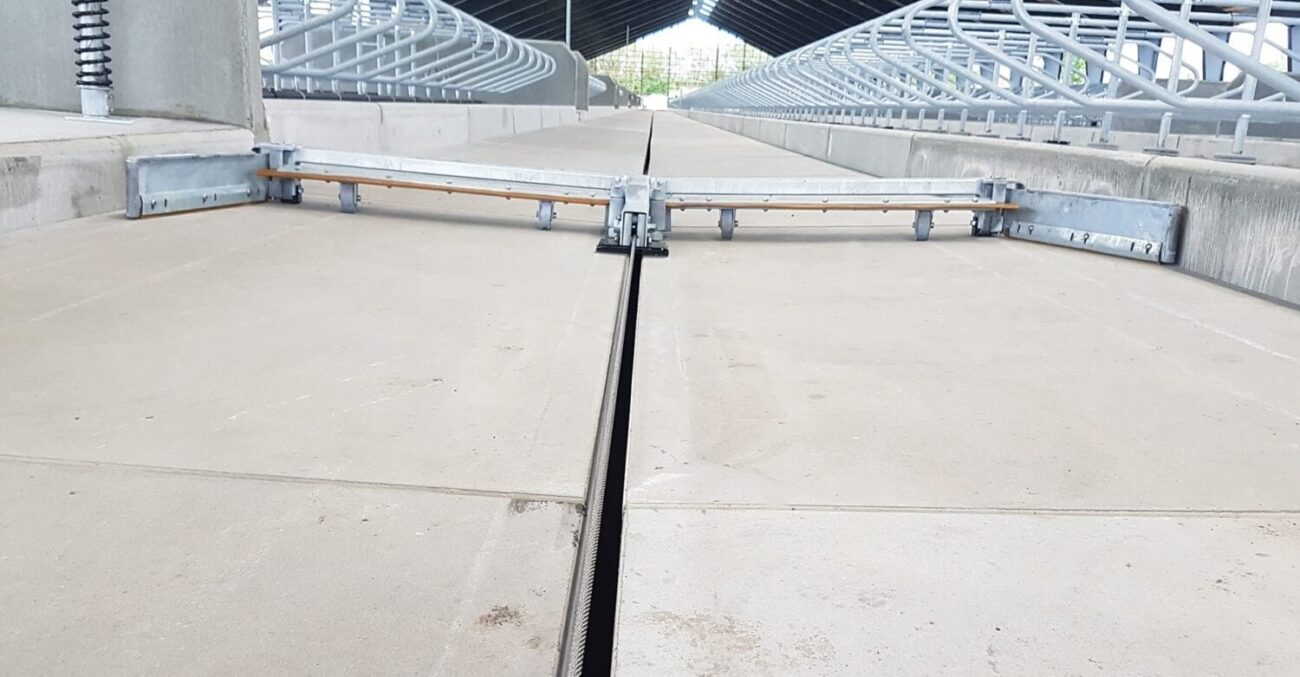 Get a call from one of our experts
LJM takes great pride in being a flexible supplier, delivering the right products, at the right price and with a short delivery time. Therefore, fast and efficient service – before, during and after delivery – is crucial for LJM. Many years of working closely with our customers confirms that these business principles are greatly appreciated by those who purchase our products.