Strong assortment of slalom mixers
Lind Jensen has developed a strong assortment of slalom mixers,
intended to be placed in slurry channels, where daily mixing prevents the development of gas and crust. The slalom mixer is particularly suitable for installing in both cross-channels and slalom systems.
The slalom slurry mixer is mounted in a bracket, built in strong, hot-galvanized plate and the daily mixing is automatically controlled via a timer.
Lind Jensen's OMPG slalom mixer is probably the most powerful slalom mixer on the market. It is designed for slurry with high dry matter content with planetary gear and a super hydro-dynamic propeller.
Brackets:
All handling equipment is made from hot-galvanized or stainless, acid-proof steel.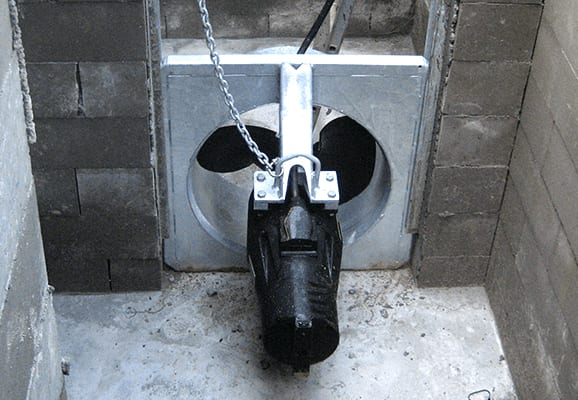 Get a call from one of our experts
LJM takes great pride in being a flexible supplier, delivering the right products, at the right price and with a short delivery time. Therefore, fast and efficient service – before, during and after delivery – is crucial for LJM. Many years of working closely with our customers confirms that these business principles are greatly appreciated by those who purchase our products.