Manufacturing and fitting manure removal systems
At Lind Jensen Agri, we have nearly 50 years' experience in manufacturing and fitting manure removal systems. This means that today we can build our production and development on more than 5000 reference plants in the world.
Along the way, we have continuously followed developments within both barn construction and animal welfare, and continue to be at the forefront in terms of new barns and the renovation of existing barns.
The broad Lind Jensen range includes both hydraulic powered manure removal systems and installations powered by pulling stations with electric motors. We have the market's most effective systems for both handling liquid manure and solid manure, and regardless of the type of floor and the underlay of the dung passage, we have a scraper to suit the task.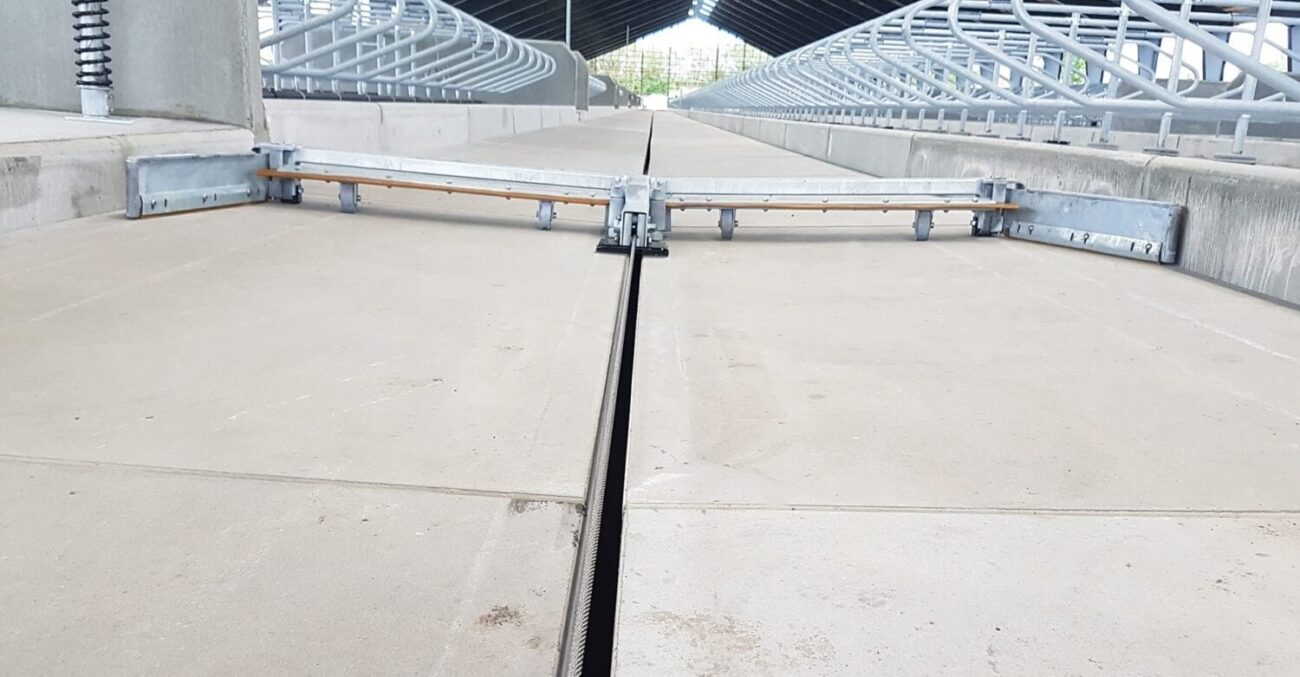 Generally, this applies to Lind Jensen Agri manure removal systems
Get a call from one of our experts
LJM takes great pride in being a flexible supplier, delivering the right products, at the right price and with a short delivery time. Therefore, fast and efficient service – before, during and after delivery – is crucial for LJM. Many years of working closely with our customers confirms that these business principles are greatly appreciated by those who purchase our products.