Manure handling systems for cattle barns
Flexible solutions customized to the dung passage
Lind Jensen Agri offers manure removal systems for all types of cattle barns. From traditional barns with a manure channel, to barns with a solid floor or slats, to barns with deep bedding.
The systems can be powered by hydraulics or pulling stations and our huge selection of scrapers covers every need regardless of which bedding is used, and regardless of whether scrapers must be used on solid floor or in channels under the slats.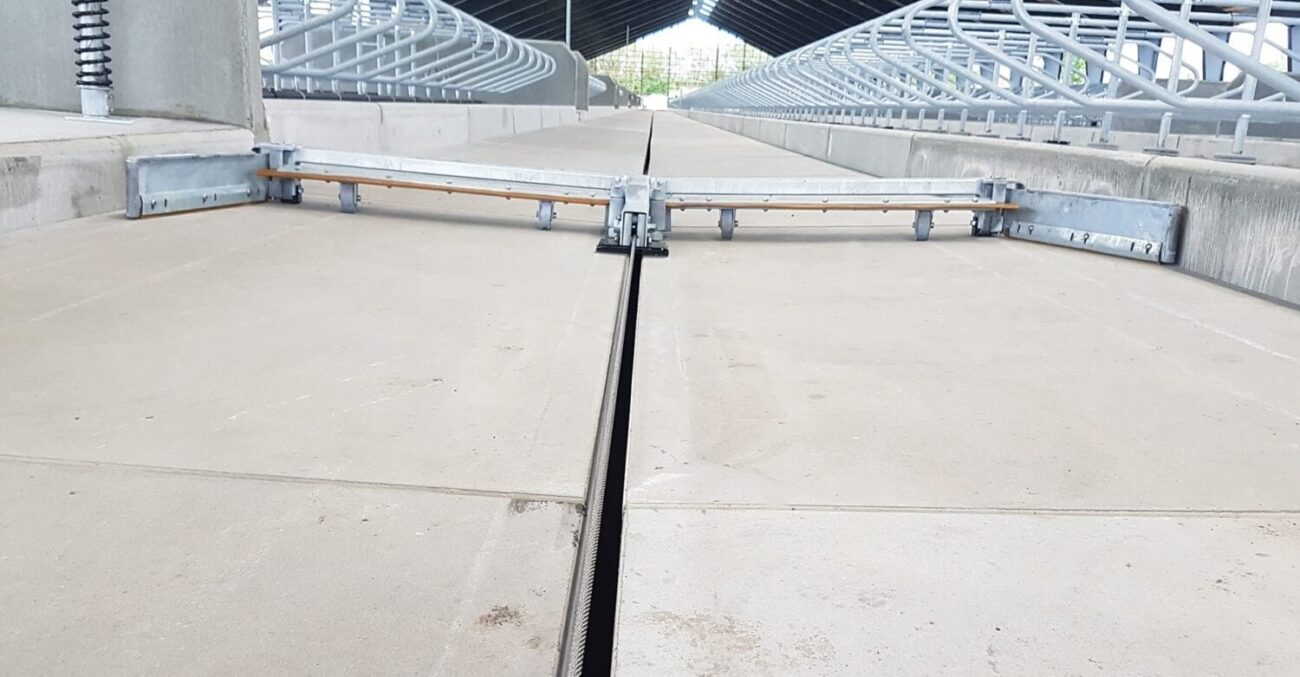 Get a call from one of our experts
LJM takes great pride in being a flexible supplier, delivering the right products, at the right price and with a short delivery time. Therefore, fast and efficient service – before, during and after delivery – is crucial for LJM. Many years of working closely with our customers confirms that these business principles are greatly appreciated by those who purchase our products.